Bio-cleaning & disinfection of mattresses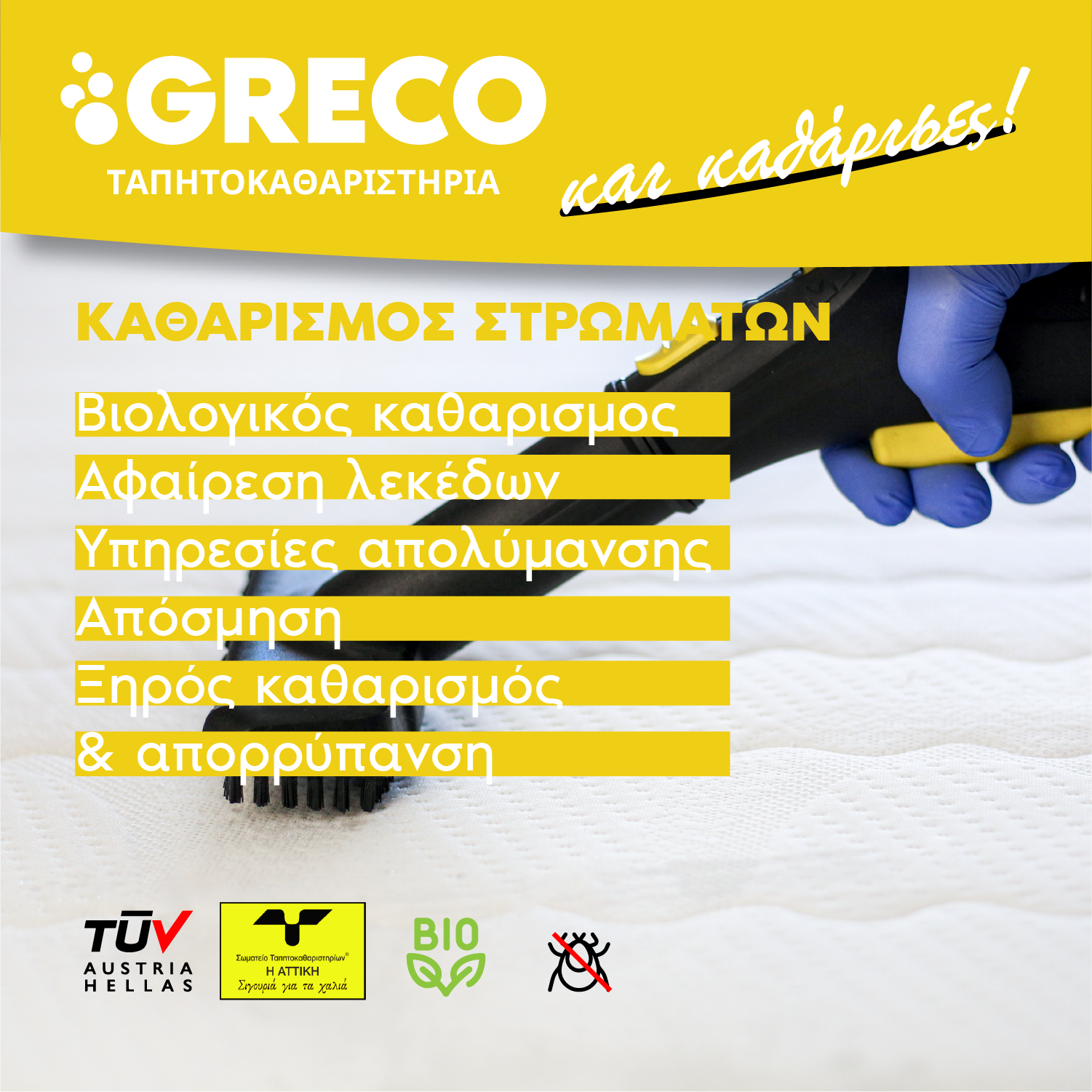 Mattresses need annual cleaning to reduce the possibility of developing allergies caused by dust mites, which are found inside and on the surface of the mattress. Mattress biocleaning is the most effective way to remove all harmful pathogens from your mattress.
At GRECO CARPET CLEANERS, we undertake the dry or wet biocleaning of your mattress and mattress pad.

• Decontamination, sanitization and removal of dry dirt, mites and pathogens using a pulse vacuum cleaner with HEPA filters.
• Biocleaning and stain removal, with the extraction method and use of microsplitting technology cleaners.
• We use 100% ECO & BIO cleaners, certified with ECOLOGO.
• Use of dry steam for disinfection
• Collaboration with a certified disinfection company to deal with bed bugs, fleas and other insects.
• Deodorization from unpleasant odors.
Our company is certified by TUV AUSTRIA, the HELLENIC MEDITERRANEAN UNIVERSITY, the TECHNICAL SCHOOLS OF THE CHAMBER OF HERACLEIOU, the K.E.K of GSEVEE and is an official member of the CARPET CLEANERS union "ATTIKI".