Carpet cleaning & storage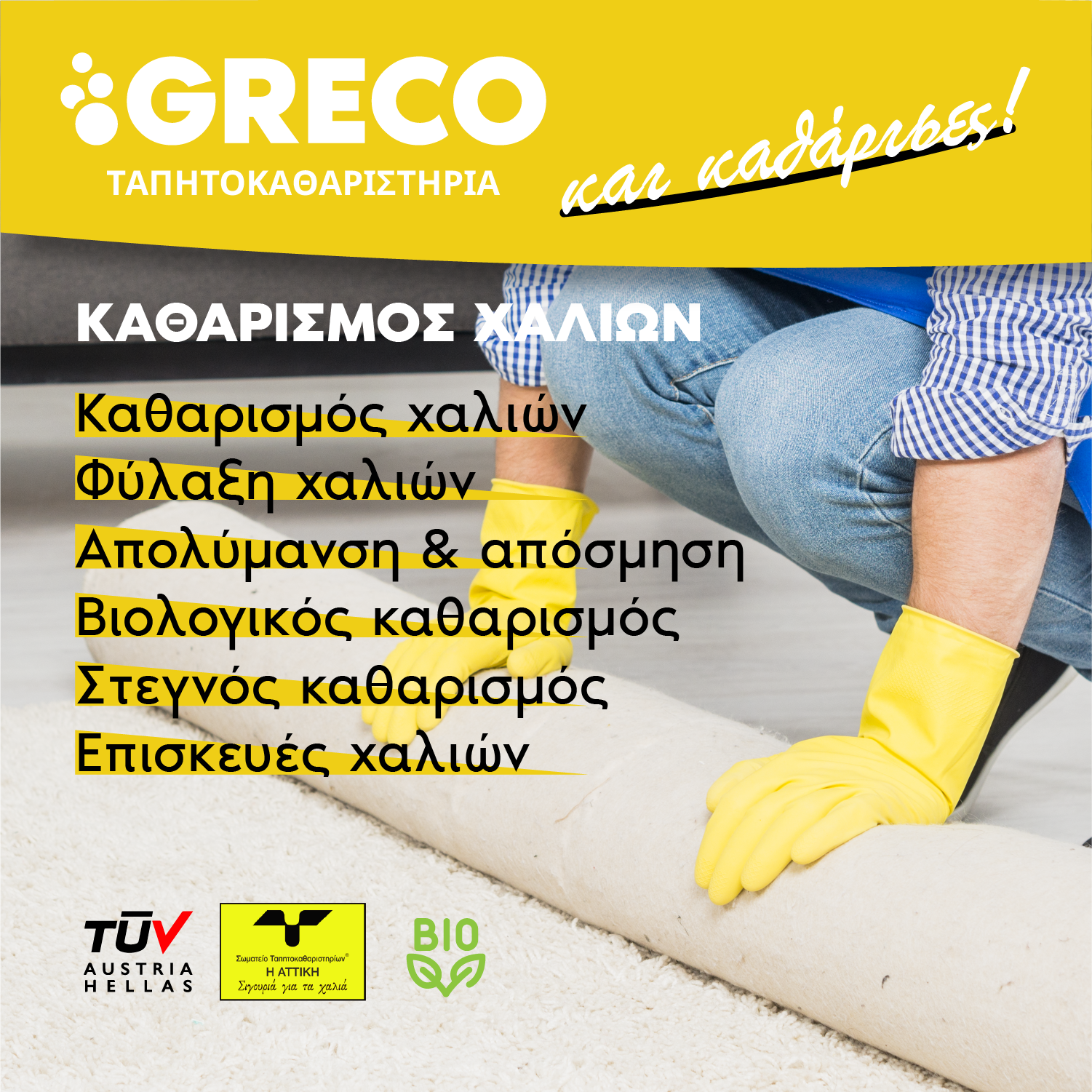 Your carpets are washed in specially designed areas, equipped with state-of-the-art automatic machines, which have personalized washing settings to use the appropriate cleaning program according to the type and sensitivity of each carpet. They dry in specially designed areas with a monitoring system, protected from the dangerous rays of the sun, keeping their colors unchanged and vibrant. They are stored in suitable and guarded areas, away from moisture and any other danger.
Our company also has modern portable cleaning machines and provides on-site cleaning services for carpets and rugs, in domestic and commercial spaces.
To clean your carpets, we have carefully selected the appropriate cleaners for each type and quality of carpet depending on its sensitivity. The cleaners we use comply with all the necessary government safety standards, have all the necessary permits and certifications from the WOOLSAFE and CRI organizations, have BIO & ECOLOGO markings and are 100% safe for the environment, humans and animals.
Our company is certified by TUV AUSTRIA, the HELLENIC MEDITERRANEAN UNIVERSITY, the TECHNICAL SCHOOLS OF THE CHAMBER OF HERACLEIOU, the K.E.K of GSEVEE and is an official member of the CARPET CLEANERS union "ATTIKI".